---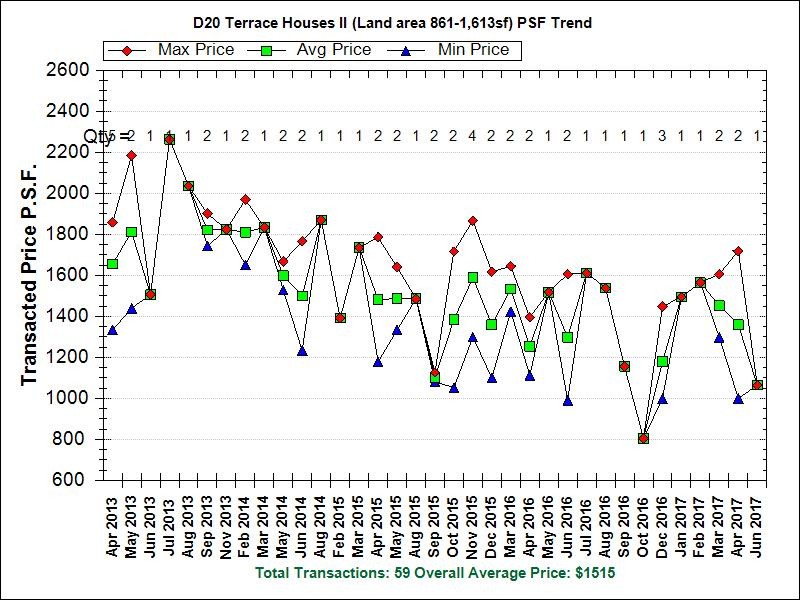 There are very few detailed look at PSF price trend of Freehold or 999-year Terrace Type II houses. These refer to Terrace Houses with land area less than 1614sf but greater than 861sf. So here we are...

From Apr 2013 to Jun 2017, we notice a clear down trend of Terrace II house in District 20. The area encompasses Thomson Garden Estate and part of Sembawang Hill Estate on the Western side of Upper Thomson Road (along Casuarina Rd, Nemesu Ave etc). For condominium and HDB owners aspiring to own a landed property, these houses are of a smaller land area and are therefore the most affordable quantum for you to get started. Since the price has been trending down for 4 years already, maybe you should not wait any further and should seriously consider upgrading to your first landed home now.

Call me at 98379888 for a overview of the area and what to look out for when you buy your first landed property.